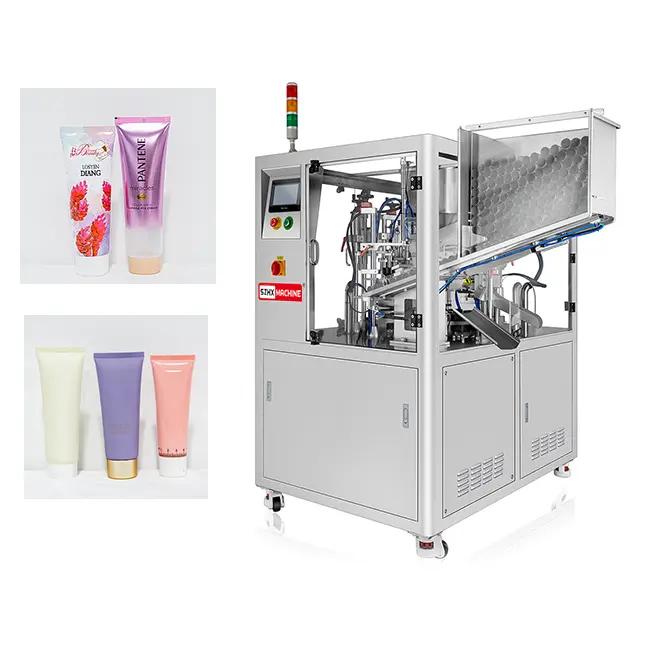 HX-009 Fully Automatic Tube Filling and Ultrasonic Sealing Machine
Manufactured by SZHX Machine
HX-009 Fully Automatic Tube Filling and Ultrasonic Sealing Machine Running Video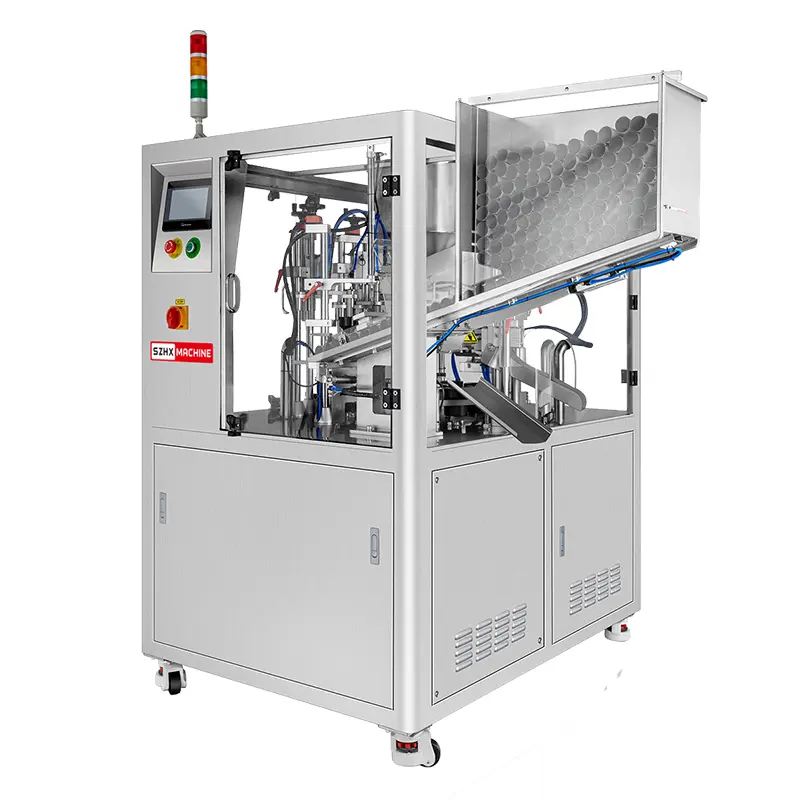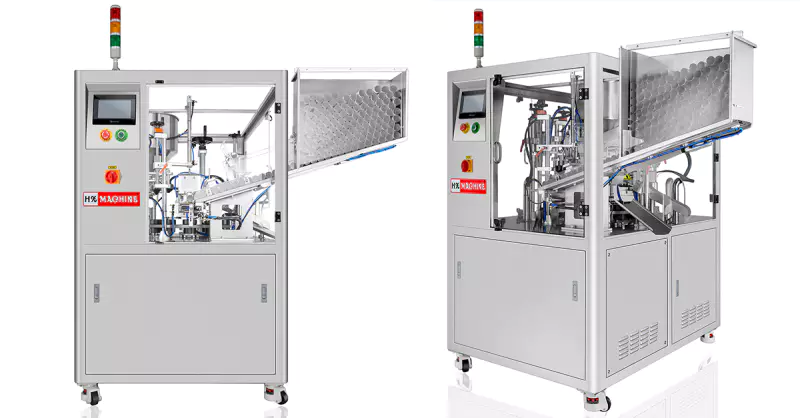 Features:
Machine could automatically finish tube feeding, registration mark identifying, filling, sealing with coding, end trimming, tube out feeding, fully automatic, save labor cost and lower production cost.
Machine is equipped with safety protection device and overload protection.
Cam indexing system could position precisely for ten working stations.
Adopts ultrasonic sealing technology, no need warm up time, more stable and neat sealing, no distortion and low reject rate less than 1%.
Independent R & D for digital ultrasonic automatic tracking electrical control box, no need manual adjust the frequency, with power auto compensation function, avoiding the reduction of power after long time use. Could freely adjust the power based on tube material and size, stable and minimum the fault rate, extend the life span than the normal electrical box.
PLC with touch screen control system with alarm system, could directly view the alarm information on the touch screen, could locate the problem and solve immediately.
Made of 304 stainless Steel, acid and alkali resistance, corrosion resistance.
No tube, no fill, no tube, no seal function, reducing the machine and mould loss.
Adopts Anti-dripping filling nozzle.
Read
this article
for more information.
Application:
Widely used for food, pharmaceutical, cosmetics, chemical and other plastic, PE, aluminum laminated tube filling and sealing.
These products can be produced by this machine
Plastic and Composite Tube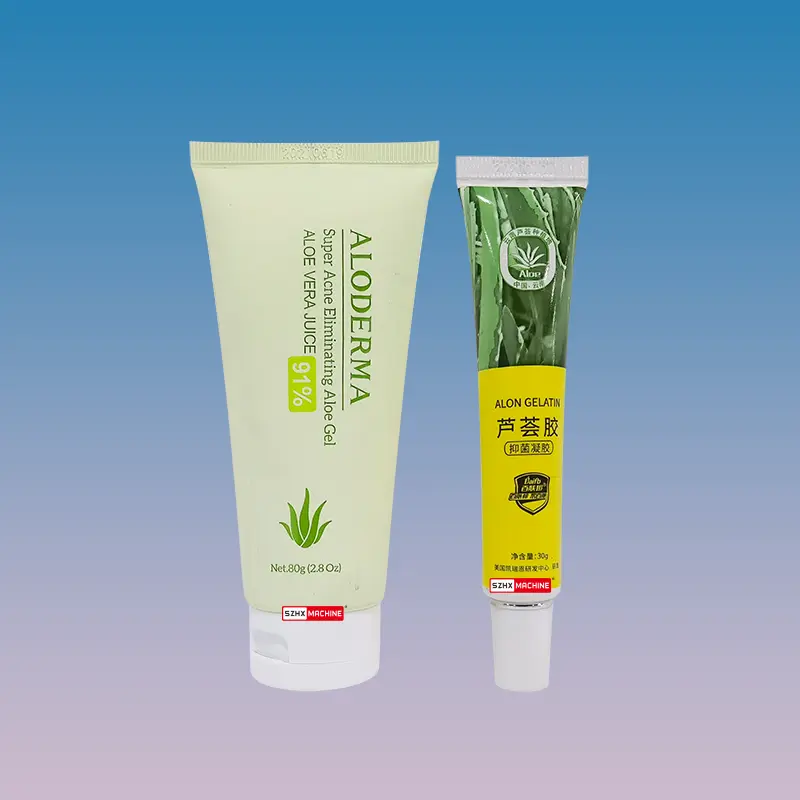 Aloe Vera Gel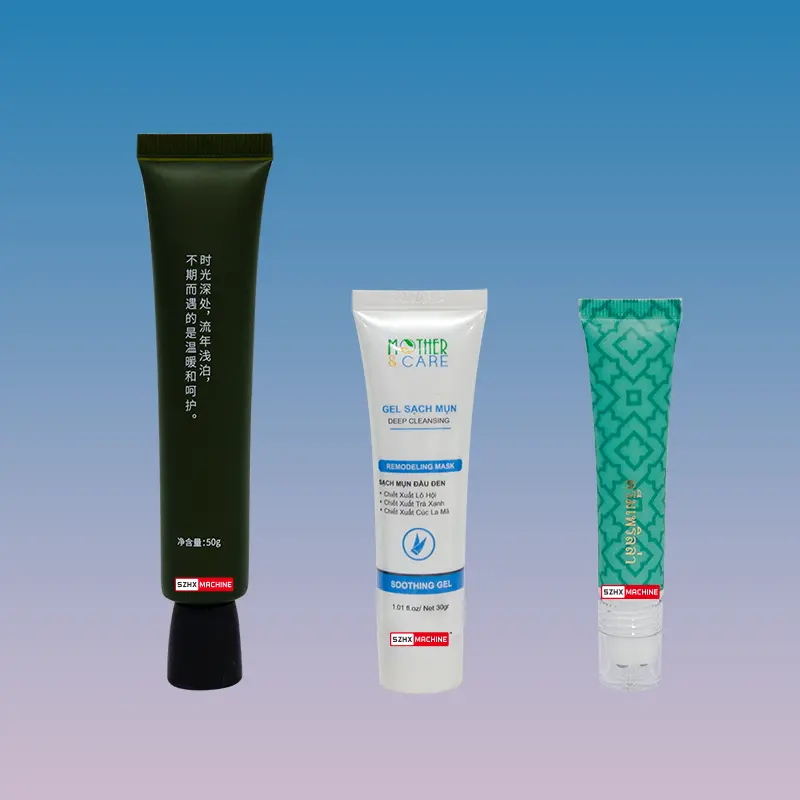 Eye Cream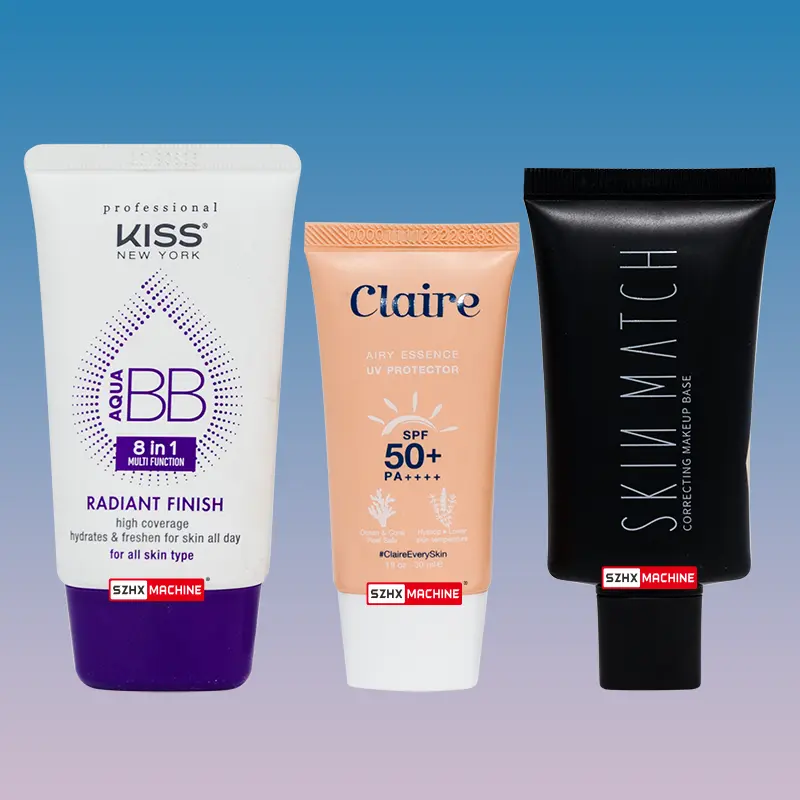 Sunscreen
Aluminum-Plastic Tube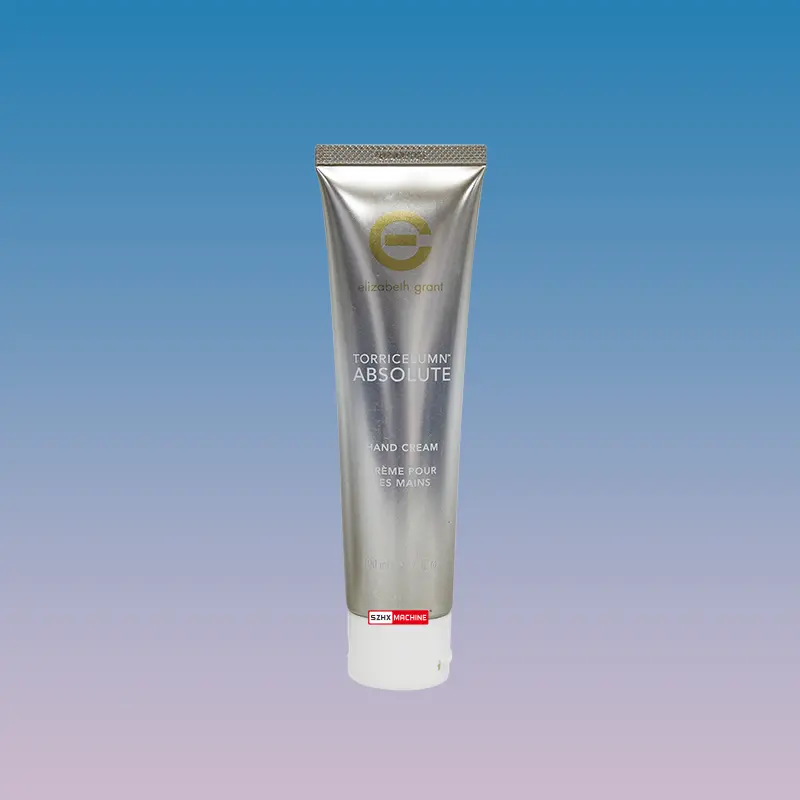 Hand Cream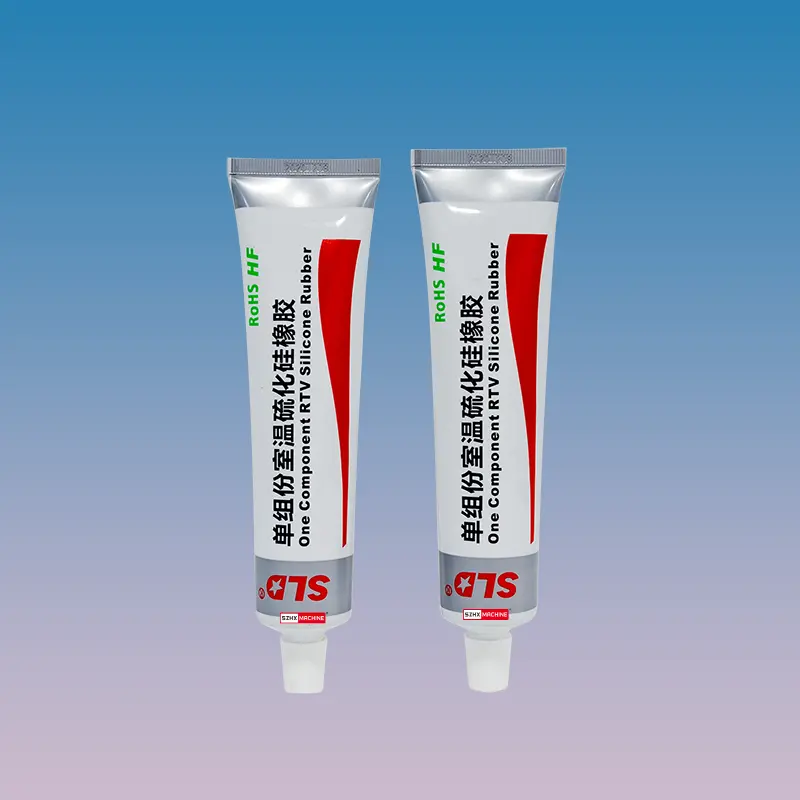 Silicone Grease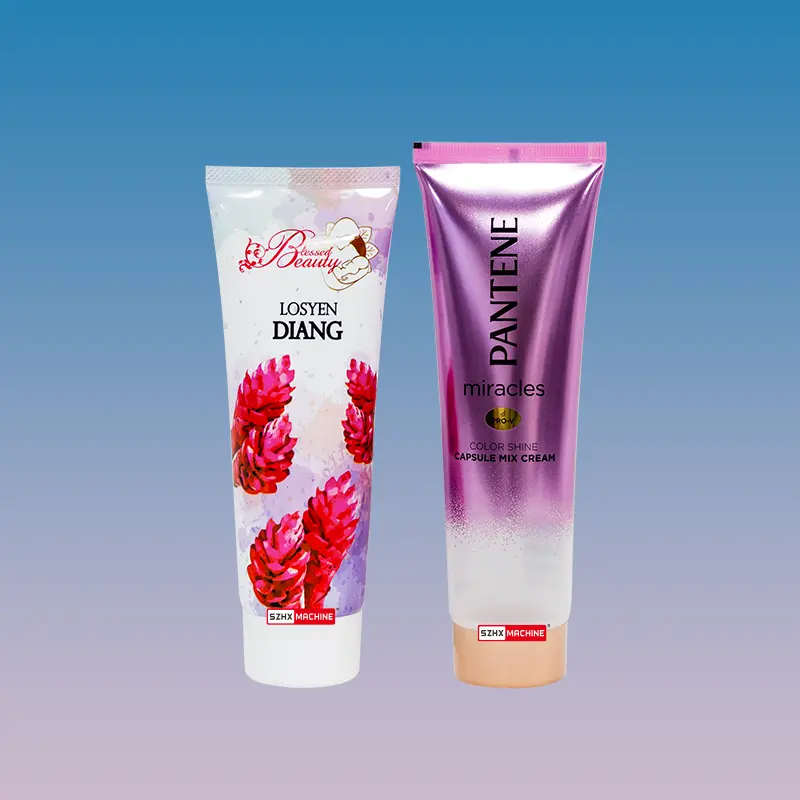 Body Lotion Cream
Custom-Made Tube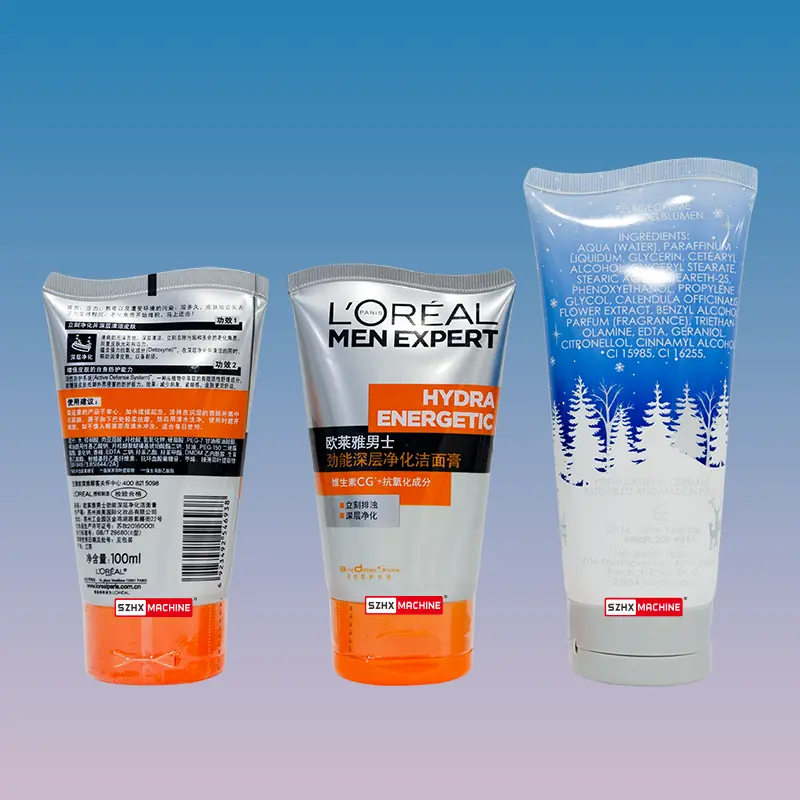 Facial Cleanser
Wavy Shape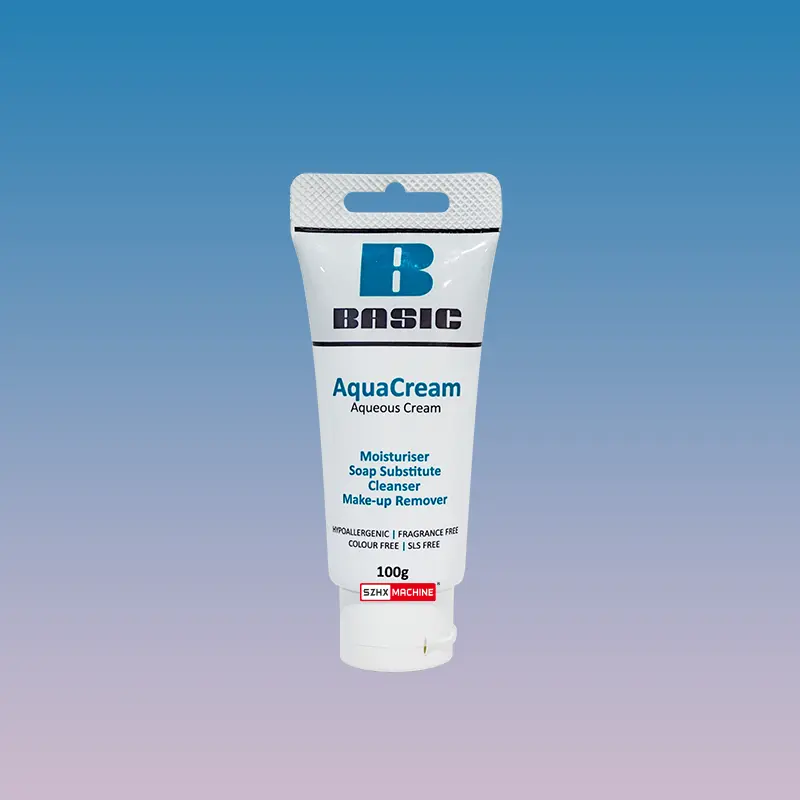 Makeup Remover
Euro Hole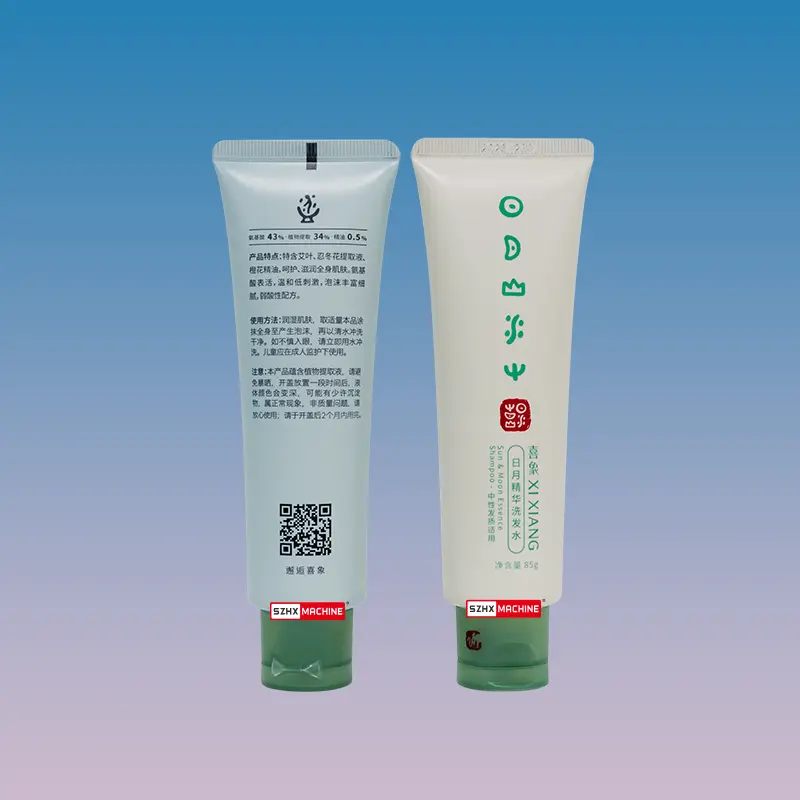 Serum
Rounded Conners
Model
HX-009S
HX-009

(The model you are browsing)

HX-005H
Auto/Semi-auto
Fully Automatic
Fully Automatic
Fully Automatic
Funtion
Filling and Sealing
Filling and Sealing
Filling and Sealing
Safety Protection
Safety device equiped overload protection
Overload Protection
Safety device equiped Overload protection
Station
Ten Stations (Rotary Table)
Ten Stations (Rotary Table)
Servo Motor Driven Chain Type
Anti-driping filling
Anti-dripping Filling nozzle
Anti-dripping Filling nozzle
/
Tube type
Dual-Chamber tube
Single tube
Strip monodose vials tubes
Tube material
Plastic tube ABL tube
Plastic tube ABL tube
PE Plastic PP Plastic
Color Mark system
Panasonic Color Mark Sensor
Panasonic Color Mark Sensor
/
Tube outlet detection
Discharge check alarm system
Discharge check alarm system
/
Fault Alram
Failure warning feature
Failure warning feature
Failure warning feature
Frequency
20 kHz
20 kHz
20 kHz
Power
2.6 KW
2.6 KW
2.6 KW
Power supply
AC220V/110V
AC220V/110V
AC220V/110V
Filling system
Pneumatic piston pump
Pneumatic piston pump
5 heads Valveless Ceramic Plunger Pump (liquid) 5 heads Rotary Valve Ceramic Plunger Pump (paste)
Filling Range
B. 10-120ml C. 25-250ml
A. 6-60ml B. 10-120ml C. 25-250ml D. 50-500ml
0.3-10ml Valveless Ceramic Plunger Pump 1-10ml Rotary Valve Ceramic Plunger Pump
Filling Error
≤±1%
≤±1%
≤±1%
Capacity
8-13pcs/min
22-28pcs/min
15-20monodose/min
Tube diameter
25-50mm
13-50mm
1-7 monodoses/length 140mm
Tube height
50-210mm
50-250mm
50-120mm
Working pressure
0.6 MPa
0.6 MPa
0.4 MPa
Air comsumption
0.48m3/min
0.38m3/min
0.2m3/min
Dimension (mm)
L1850*W1400*H1800
L1590*W1400*H1650
L1300*W1300*H1950
N.W/G.W
504kgs
424kgs
420kgs
Option

Auto Refill pump
Double jacket heating hopper with stirrer
Filling nozzle with air blow
316 stainless Steel contact parts
Saftey door function

Auto Refill pump
Double jacket heating hopper with stirrer
Filling nozzle with air blow
316 stainless Steel contact parts
Saftey door function
Pressurer hopper
Date coding

Finish products conveyor
 Main part list:
 Ultrasonic system
 Automatic frequency tracing
 Benchmarking electric eye
 Panasonic, Japan
 PLC
 Mitsubishi, Japan
 electric relay
 Omron, Japan
 Touch Panel
 WEINVIEW,China Taiwan
 Inductive switch
 SICK, Germany
 Air cylinder
 AirTAC,China Taiwan
 Solenoid valve
 AirTAC,China Taiwan
 Motor
 zhongdamotor CN
 Partitioner
 JOUDER,China Taiwan
 Frequency converter
 DELTA,China Taiwan
 Stepper motor
 Leadshine,CN
Factory and Certificate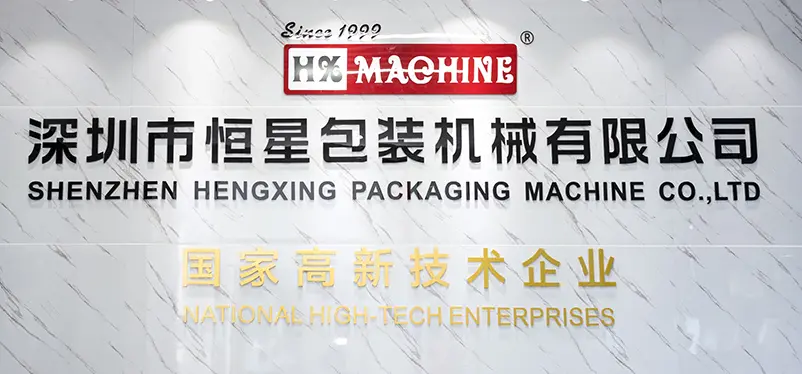 5000m2 Factory Base
100+ Staff
USD 21 Million Annual Sales
9000+ Global Customers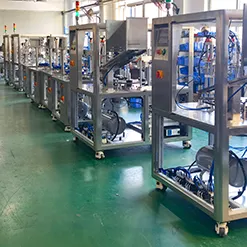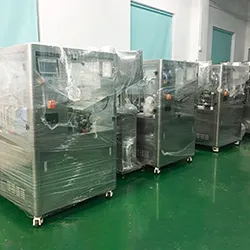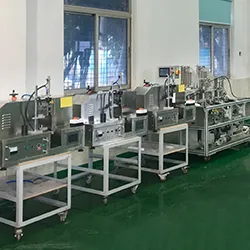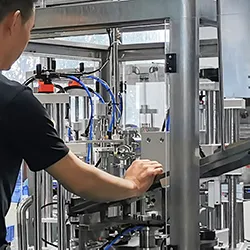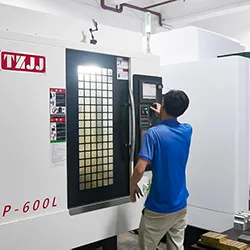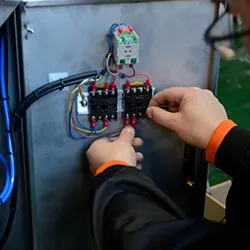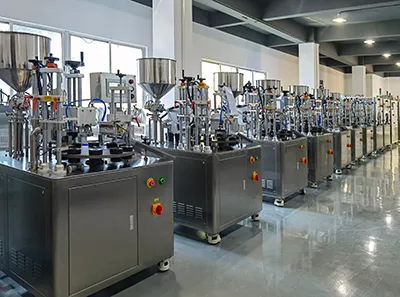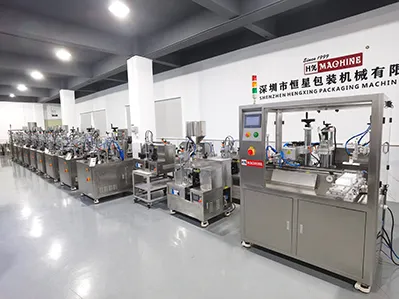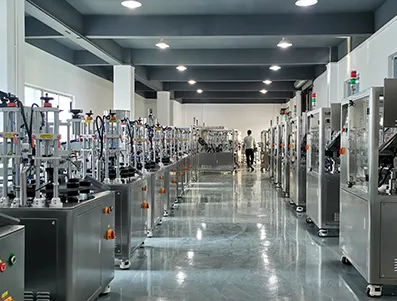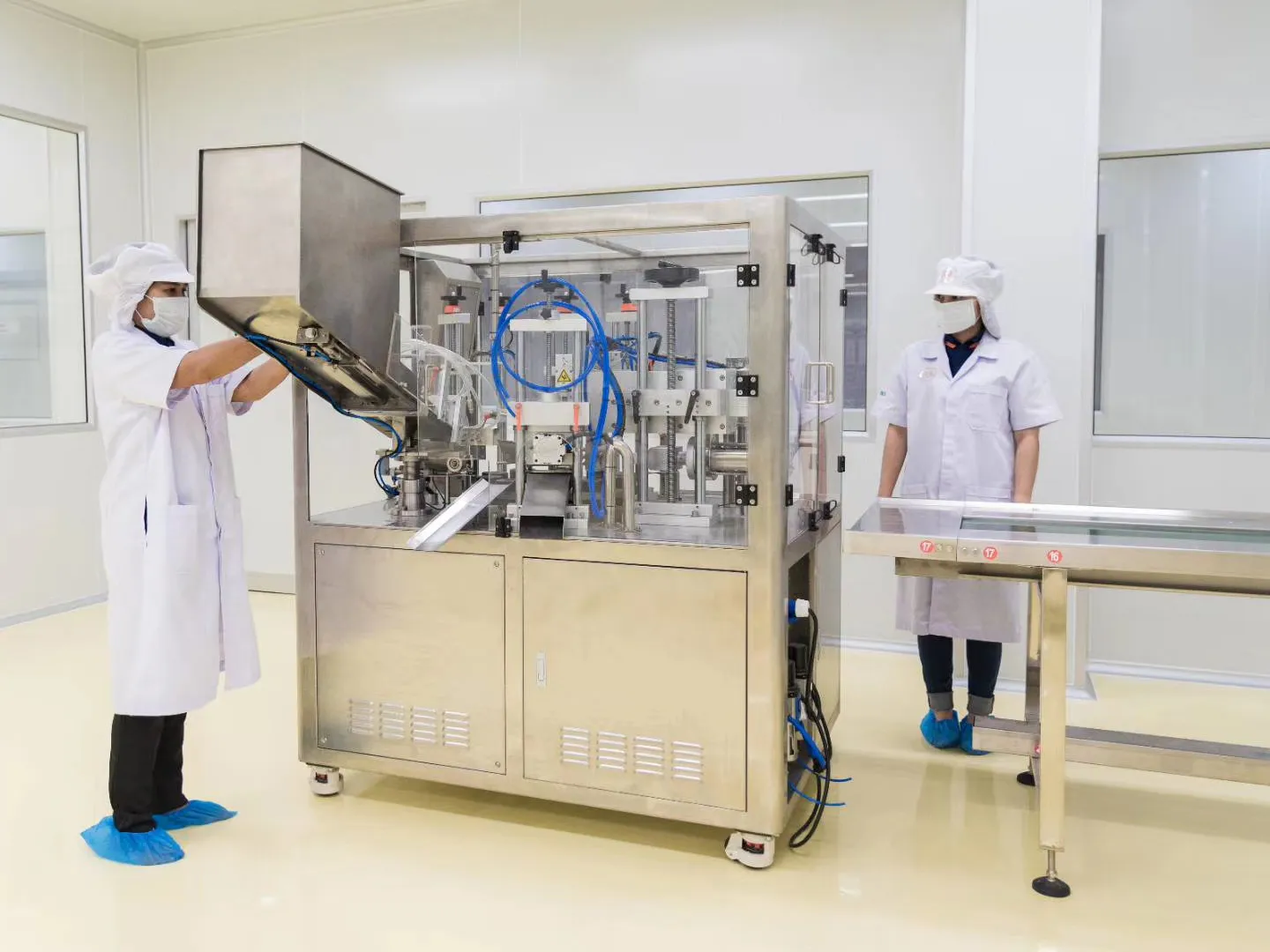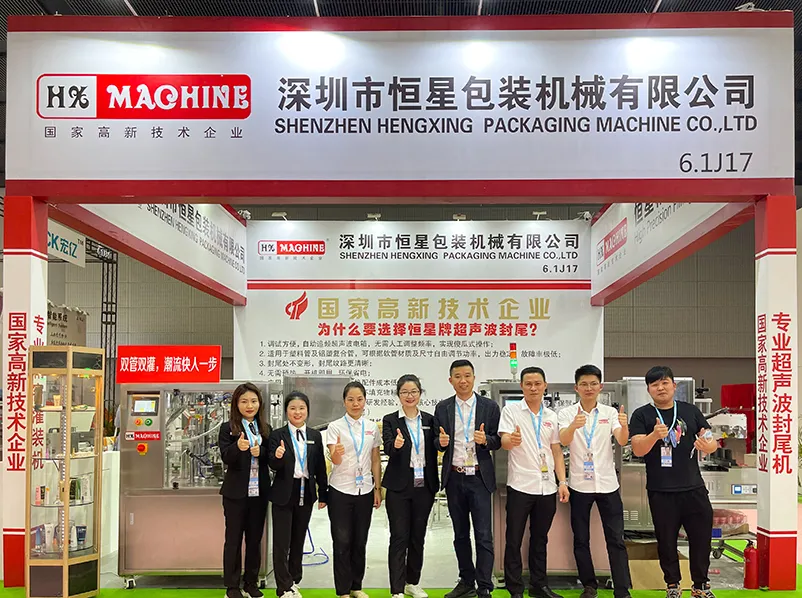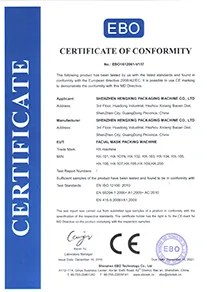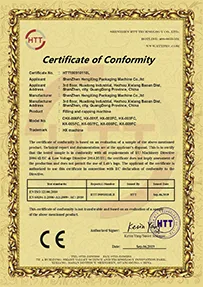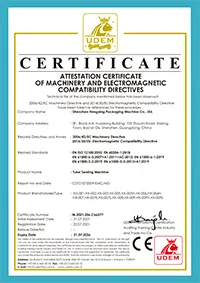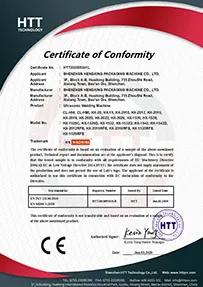 Note: We don't provide emulsifying machine. This machine cannot make filling materials by itself. If you need, we could help you to contact manufacturer of emulsifying machine.
Warranty:
1 year warranty from us (Excludes consumables). We also do repairs after the warranty period (Labour, shipping, and parts fee applied). If you have any question of this machine, please feel free to contact us by filling in the information below.
---
Contact us
Email to us for catalogue and price list.