Last Modified Date: 07/02/2023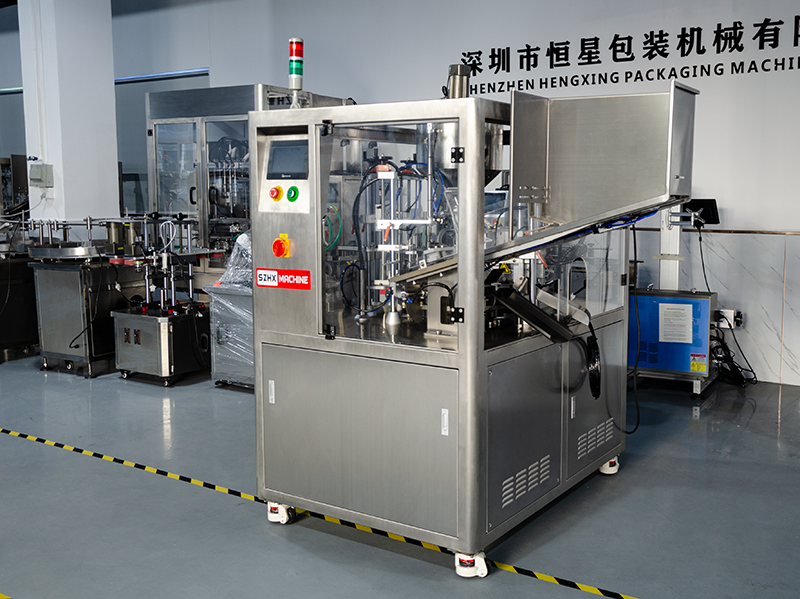 HX-009 is a machine modle designed for cosmetic, pharmaceutical factories. It can process a whole line including tube feeding, mark orientation, filling, ultrasonic sealing, trimming and auto eject out. This article will follow the machine working order to introduce for you.
Tube Feeding
The machine can automatically feed tubes into rotary working station. You just need to place the tubes into tube hopper in certain direction. Then the machine will automatically do it. You can easily change the part to fit varius dimensions tubes.

Mark Orientation
Rotate the tubes to the correct direction. The machine equips a high precision electric eye. Suitable for a range of contrast of mark color. And it's easy to set the color mark sensor. The default brand is Panasonic from Japan.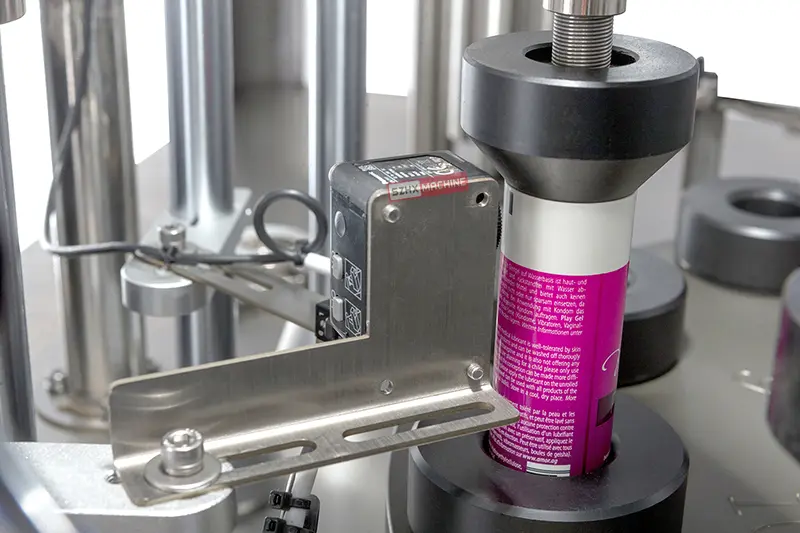 Filling, Tube Filler
The default filling method is pneumatic pump, which provide a good applicability of filling different viscous liquid, like water, oil, gel, cream or paste. We have tested the machine to fill honey, face cleanser, sunscreen, ointment.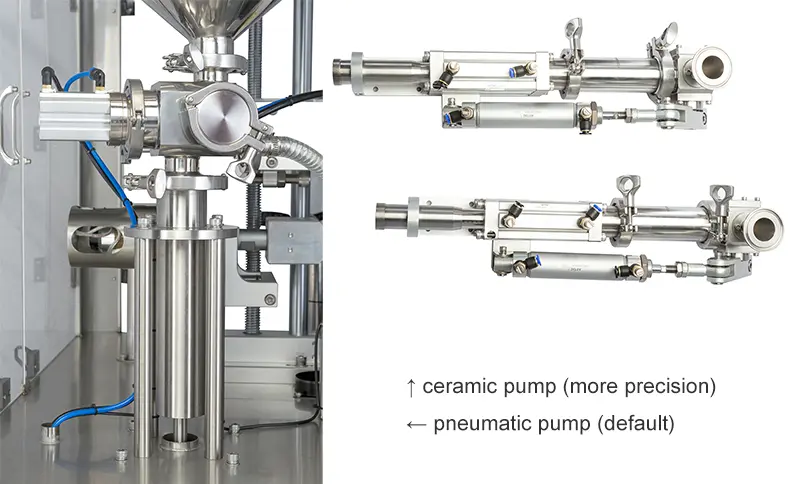 Ultrasonic Sealing
About ultrasonic sealing technology, you can check this article Tube Filling Machine Working Principle. It explains how the ultrasonic sealing works. As we have many years experience of ultrasonic sealing, our machine is stable for sealing power and has good quality of sealing effect. The below video shows the kinds of sealing mould. We accept customization of sealing pattern like straight, mesh or irregular.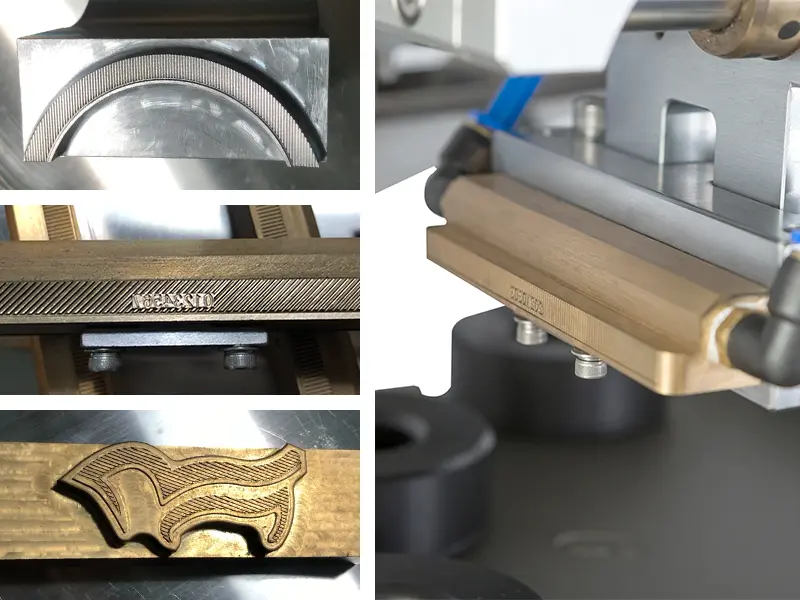 Trimming
The default trimming method is flat cut, which gives a flat cut tail effect. The trimming height is easy to adjust to meet different needs. And the replacement is convinient. You can change the cutter to varius shape. Like rounded corner, wave shape, euro hole and so on.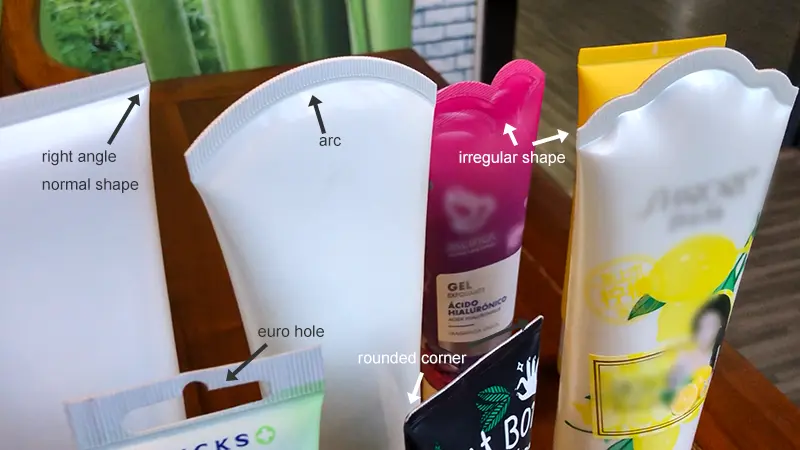 Eject Out
The machine will auto detect the finish products and eject them out. So it prevent the finish products from being left on the turntable and causing problems. Meanwhile, it is convinient for cooperating with other machines like labeling machine.
Option Feature
The machine has options feature if you need. Including full process heating function, laser printing function, material hopper heating & mixing device, etc.
Summary
HX-009 is a fully automatic machine. You don't need to be worry about the complex adjustment. Put your tubes into tube hopper and start the machine, then the machine will do all the jobs. This machine is especially suitable for mass production. We have provided this machine for cosmeitc, pharmaceutical, chemical production plant and got a lot of good reviews.
If this article does not cover the question you want to ask, please fill the form below to tell us. We will reply you as soon as possible.
---