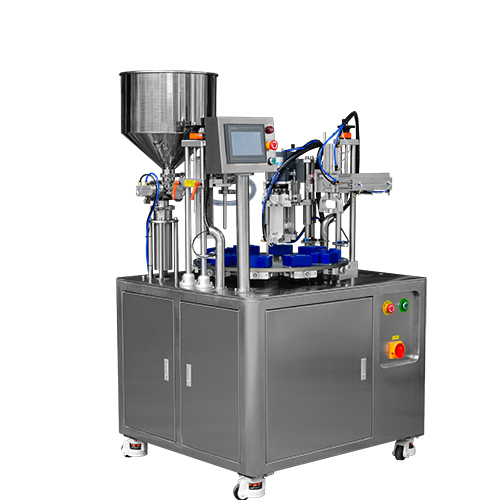 HX-006FC Semi Automtatic Bottle Filling and Capping Machine
Out of Stock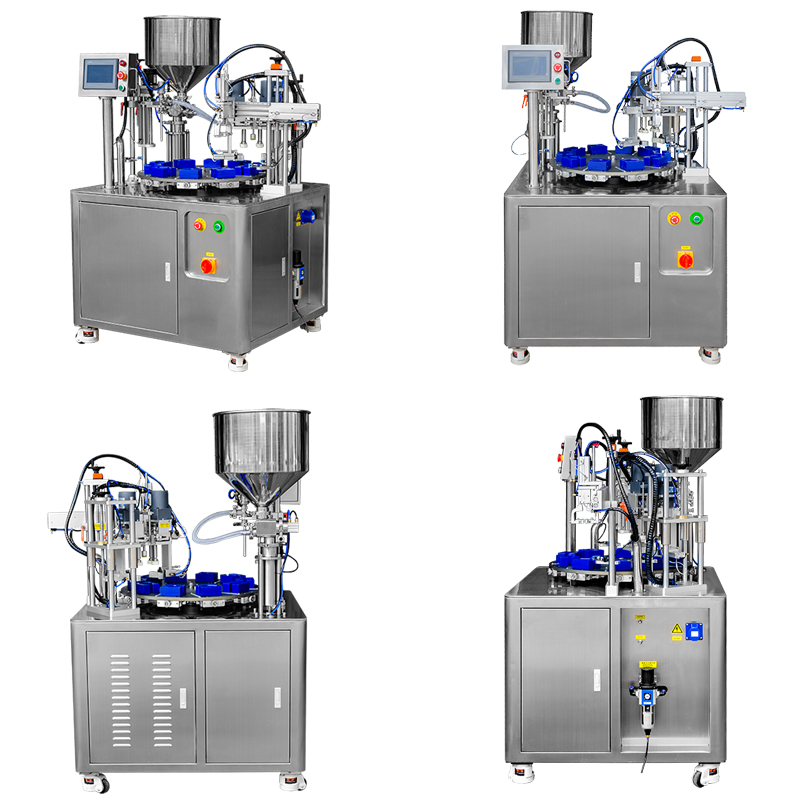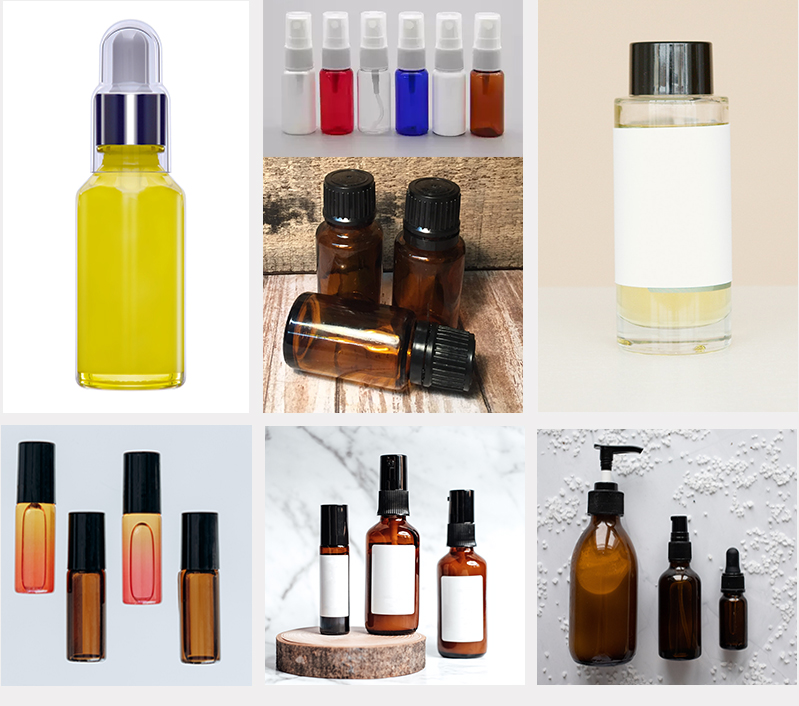 Features:
* Manually bottle feeding, automatic filling, manually put the cap, automatically capping, and auto bottle out taking.
* PLC with touch screen control system with alarm system, English operation interface, directly view the alarm information on the touch screen, could locate the problem and solve immediately.
* Piston pump could work for most of the material, filling volume could be set directly in touch screen.
* High-quality filling valve, ensuring high precision filling.
* Adopts stainless steel Anti-dripping filling heads prevent material from dripping on the machine.
* Diving type filling mode could be chosen for foaming products.
* Adjustable mould, could suitable for different sizes of bottles.
* Each station could be controlled independently in touch screen, friendly for switch between different bottles.
* Cam indexing system could position precisely for ten working stations.
* Machine body and contact parts are made of 304 stainless Steel, acid and alkali resistance, corrosion resistance, clean and sanitary comply with GMP requirements.
* No bottle, no fill function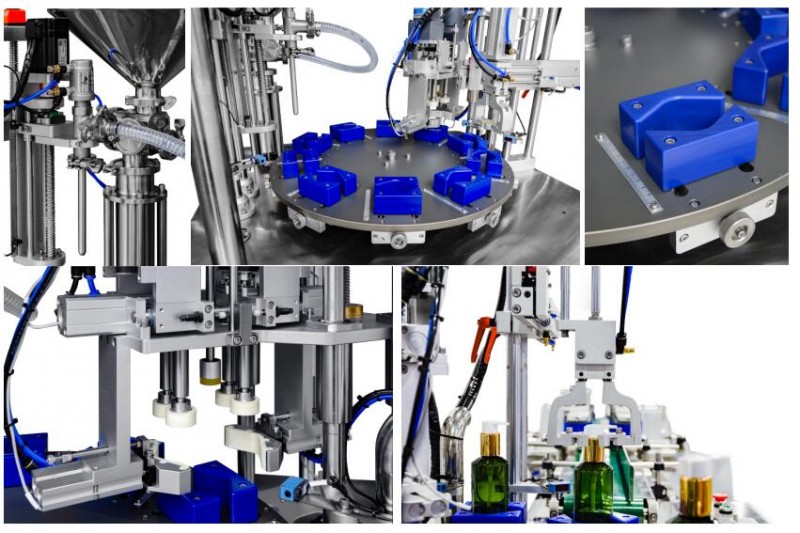 Application:
Widely used for small scale of cosmetics, pharmaceutical, food, chemical and other plastic bottle filling and capping production, for the product such as cream, shampoo, conditioner, lotion, ketchup, honey, jam, cooking oil, sauce, etc.
Machine Options:
*Auto Refill pump
* Heating and mixing system for material hopper
* outfeed conveyor
* outfeed conveyor with inject printer
Technical Parameters
Model
HX-006FC
Power
1.5KW
Power Supply
AC220V/110V  1PH  50/60HZ
Filling Range
A: 6-60ml  B: 10-120mlC:25-250ml   D: 50-500mlE: 100-1000ml( could choose based on customer's volume)
Filling Accuracy
±

1%

Capacity
10-15 bottles/min.
Bottle diameter
40-80mm
Bottle Height
50-200mm
Air Pressure
0.5-0.6MPa
Dimension
L980*W900*1650mm
N.W
350kgs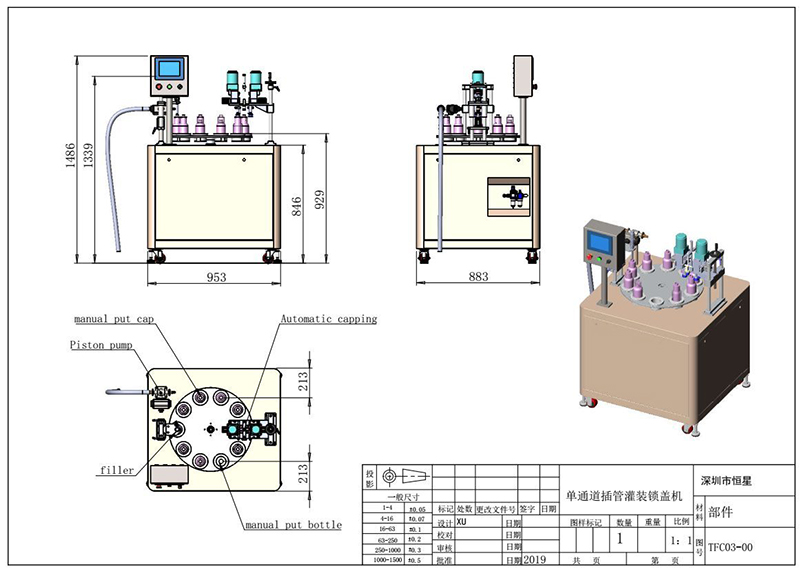 Main machine with feedout conveyor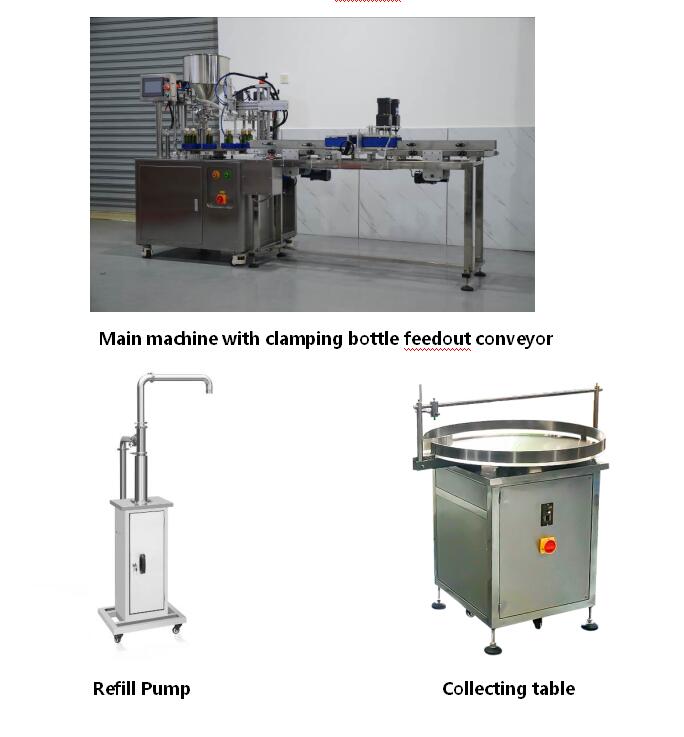 MACHINE MANUFACTURING PLANT MACHINE MANUFACTURING PLANT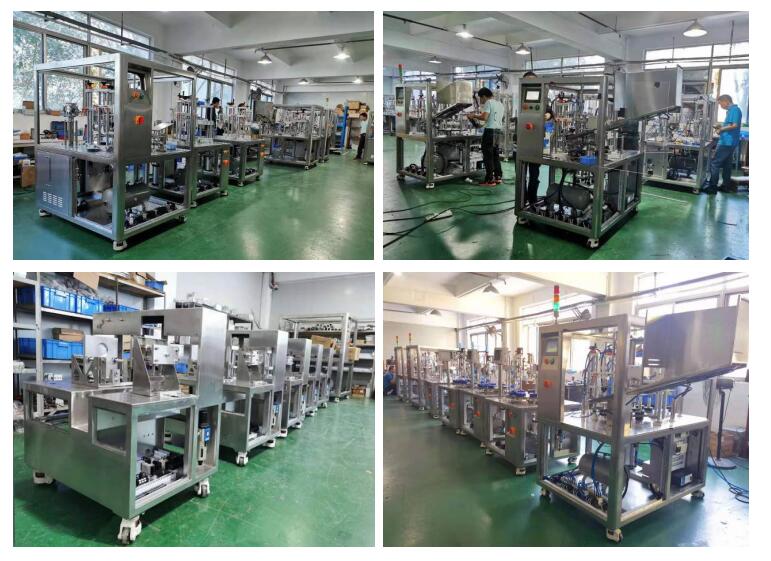 MACHINE SHOWROOM



Contact us
Email to us for catalogue and price list.