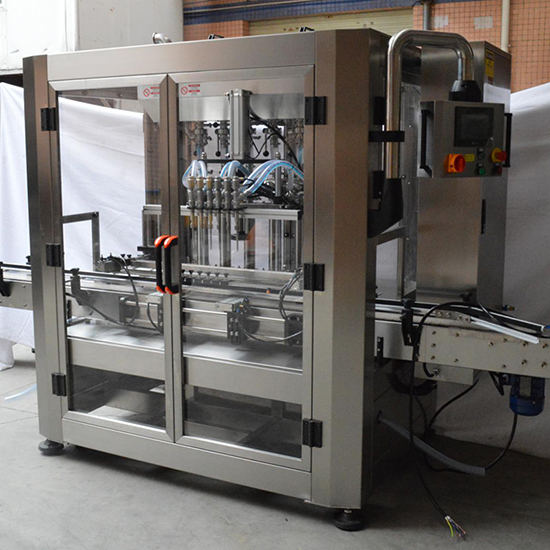 Automatic 6 Head Bottle Filler Shampoo Chemical Liquid Filling Machine
Out of Stock
Used primarily for thick viscous liquids products.
Examples include liquid soaps,cosmetics and heavy food sauces where positive displacement or high pressure filling is required.
Also excellent for volumetric filling of expensive products where high accuracy is needed. Higher capital cost but even small machines can produce very high output.
How It Works:
The piston is drawn back in its cylinder so that the product is sucked into the cylinder. A rotary valve then changes position so that the product is then pushed out of the nozzle instead of back into the hopper.
Application:
Automatic piston filling machine adopts the principle of plunger quantitative filling. The bottle feeding, positioning, filling and bottle out feeding are all automatically controlled by PLC. Machine is complies with GMP standard. Suitable for medicine, food, daily chemicals, pesticides and fine chemicals liquid filling.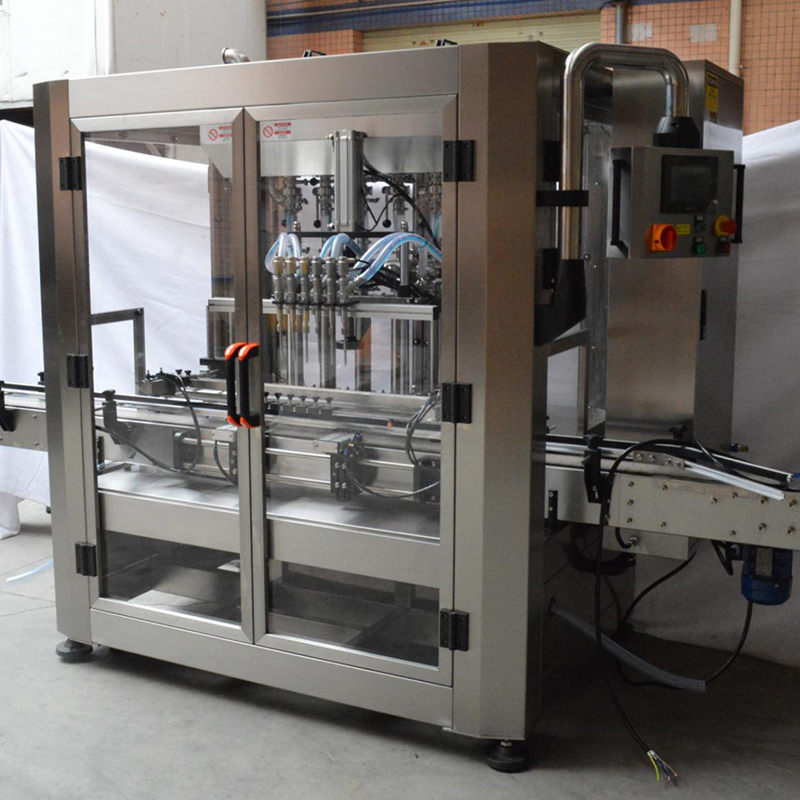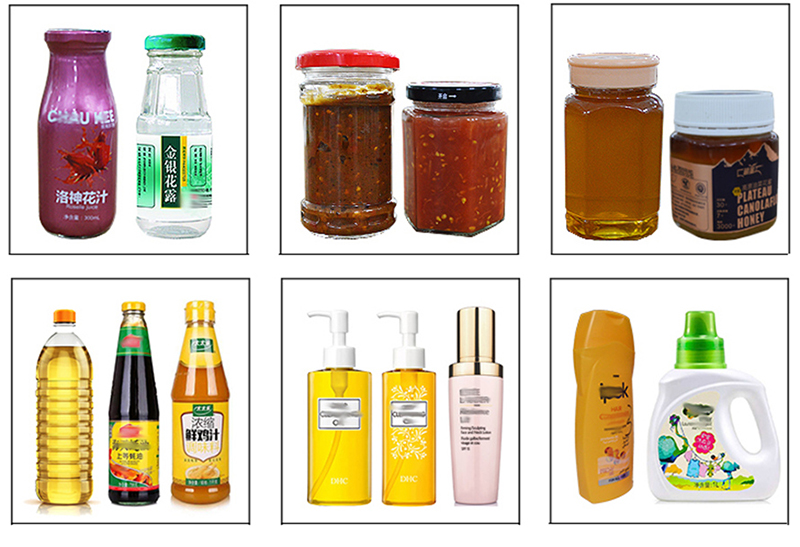 | | |
| --- | --- |
| Voltage(V/Hz) | 110V/220V/380V |
| Filling heads | 6 heads(Customizable) |
| Filling range | 100-1000ml(Customizable) |
| Filling speed | About 16-24bpm(Mainly depend on filling material) |
| Measurement accuracy | ±1% |
| Drip trap | Available |
| Metering system | Piston pump |
| Application bottle | Circular, round, flat, square, etc |
| Dimention(L*W*H) | 2m*1m*2.2m |
| Net weight | 650kg |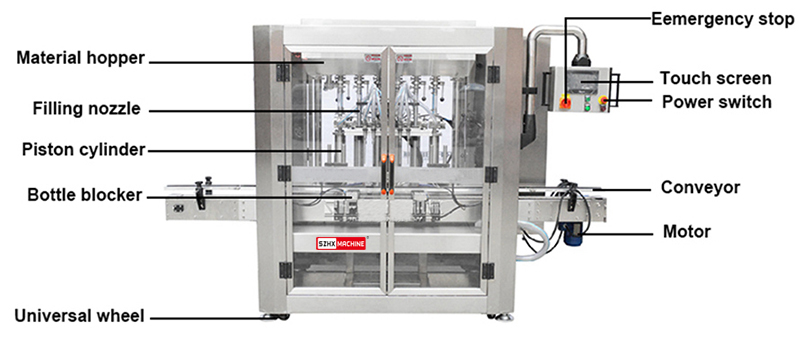 1. Touch screen operation interface ;
2. Filling heads diving type filling, effectively prevent foaming in filling;
3. Filling accuracy ±1%
4. The filling cylinder is treated and ground by hard chromium, with a unique filling valve design, ensures no leakage.
5. No bottle, no filling function
6. Customer-made different positioning devices based on customer's bottle design.
7. Easy to clean, can be disassembled without tools, and have wash function in touch screen
8. Japan Mitsubishi PLC programmable control.
9. Taiwan Airtac Pneumatic components.
10. Machine housing made of SUS 304# stainless steel
11. Equipped with a plexiglass safety cover that is sanitary and complied with CE standard.
Note: The filling volume range and speed could be designed based on customer's requirements.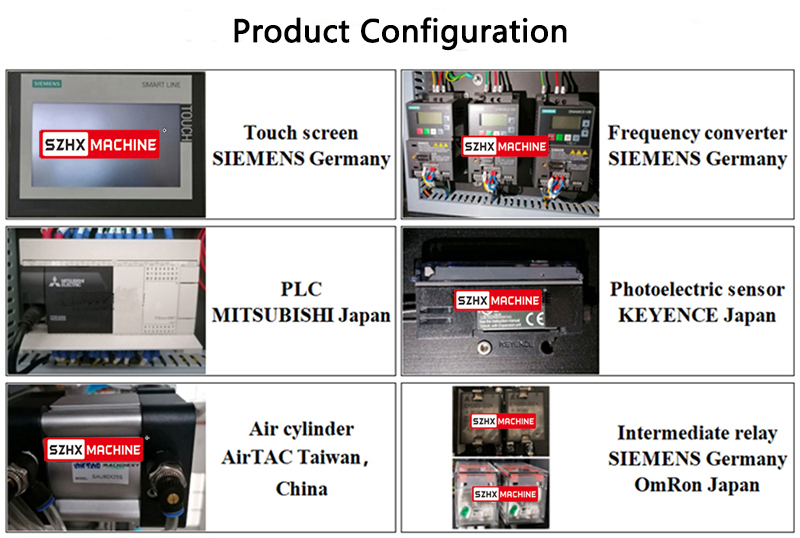 Contact us
Email to us for catalogue and price list.